Zatista is home to some of the top emerging and established artists from around the world. Our curated gallery features works from artists from over 40 countries! When you order an original painting or work of art from Zatista, you're helping us to support working artists.
You won't want to miss these artists to watch:
Roger König, Germany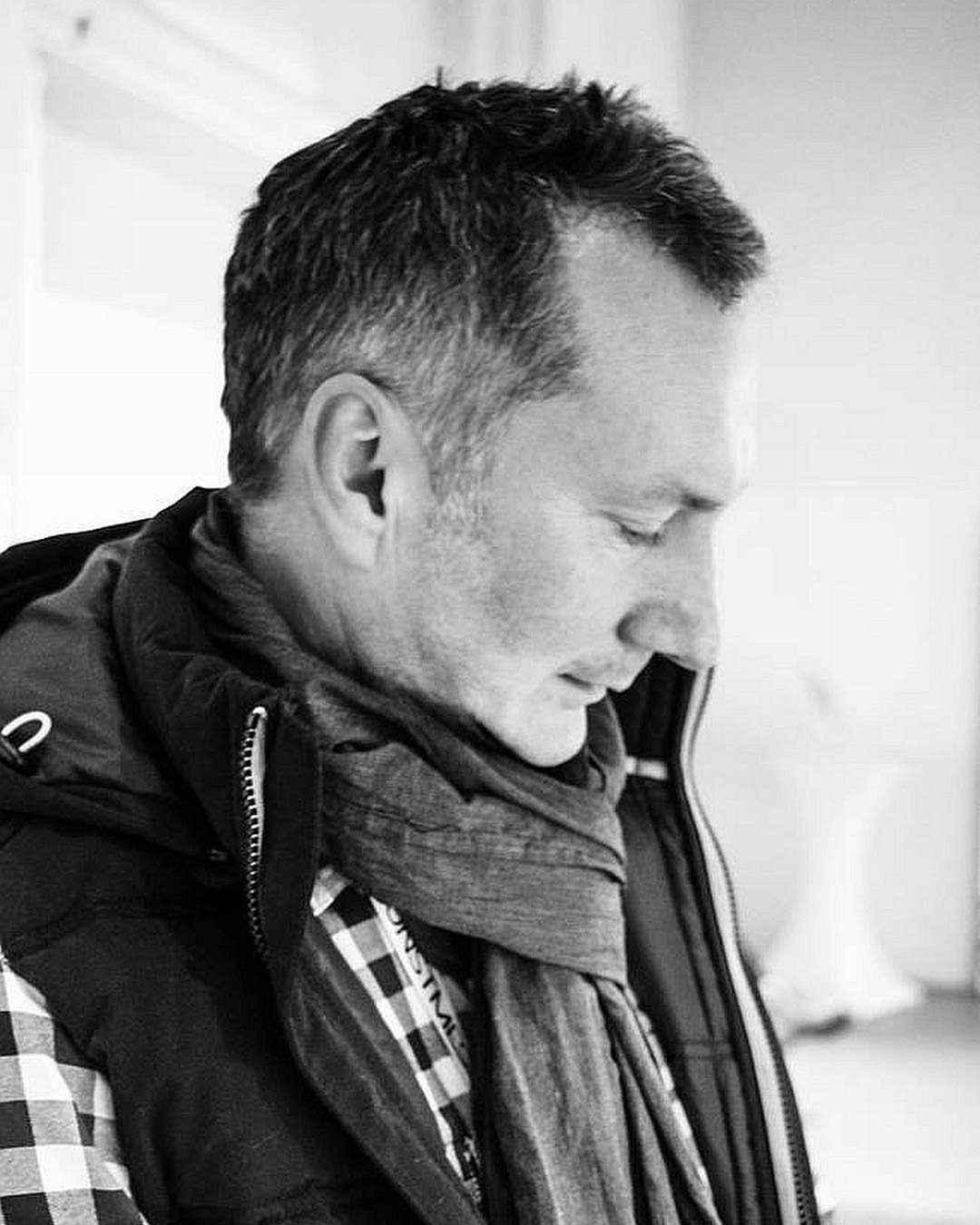 "König's input medium for his work takes on many forms… antique walls, a nice patina, and aged textures which overlap years of existence fascinate him."
Roger König is an abstract artist based in Dessau, Germany. His work on canvas is highly experimental and has been described as ethereal.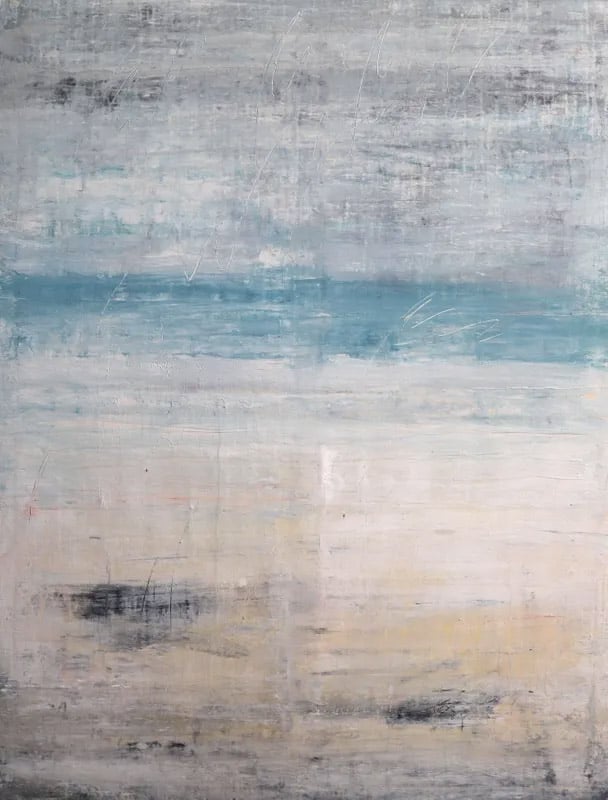 1279 Hawaii – Hapuna Beach by Roger König – Painting, Acrylic on Canvas
You can view more of the artist's paintings here.
Abi Whitlock, UK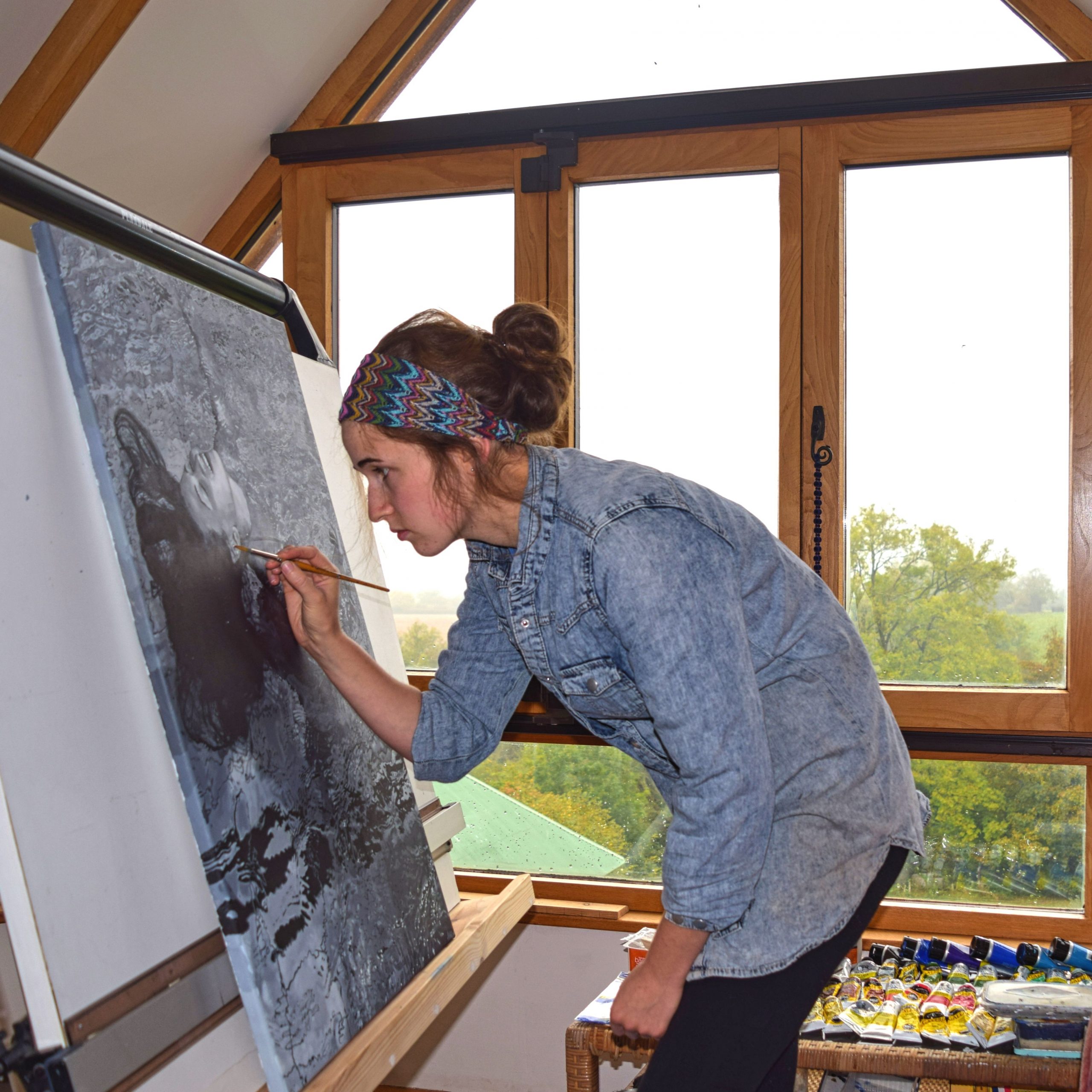 "Whitlock captures the way entering the water enables the swimmer to enter an altered state of mind; a form of escapism from the real world."
Abi Whitlock is known for her mesmerizing paintings that explore the human form when it is immersed in water. She attributes her inspiration from a move to coastal Devon, trips to the beach and outdoor pools.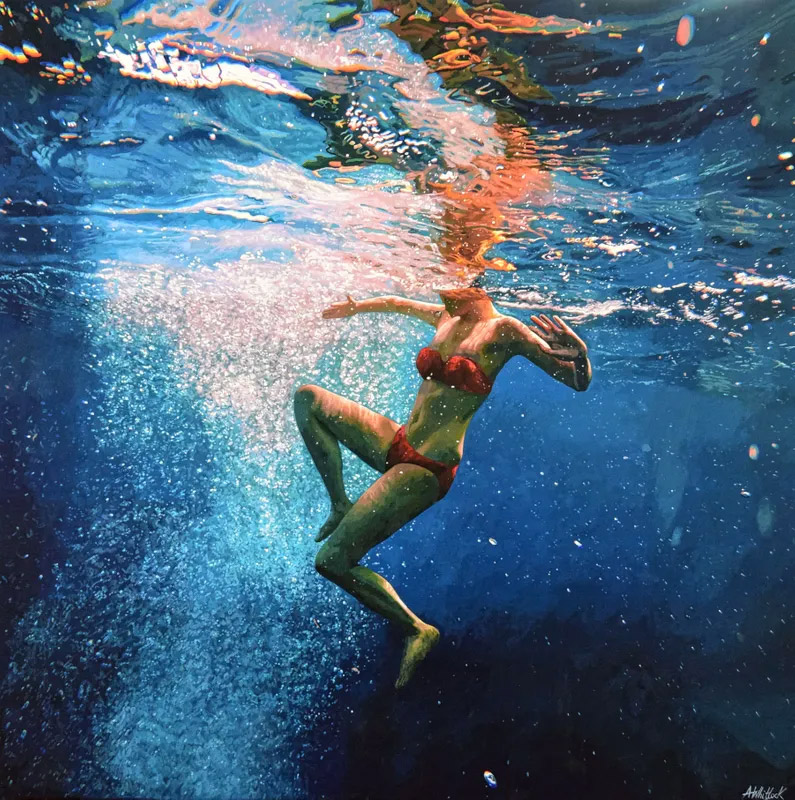 Inferno by Abi Whitlock – Painting, Acrylic on Canvas 
"The surface above the swimmer is set ablaze with vivid colour so that fire and water intermingle and slowly become one."
You can view more of Abi Whitlock's work here.
Franck de Las Mercedes, USA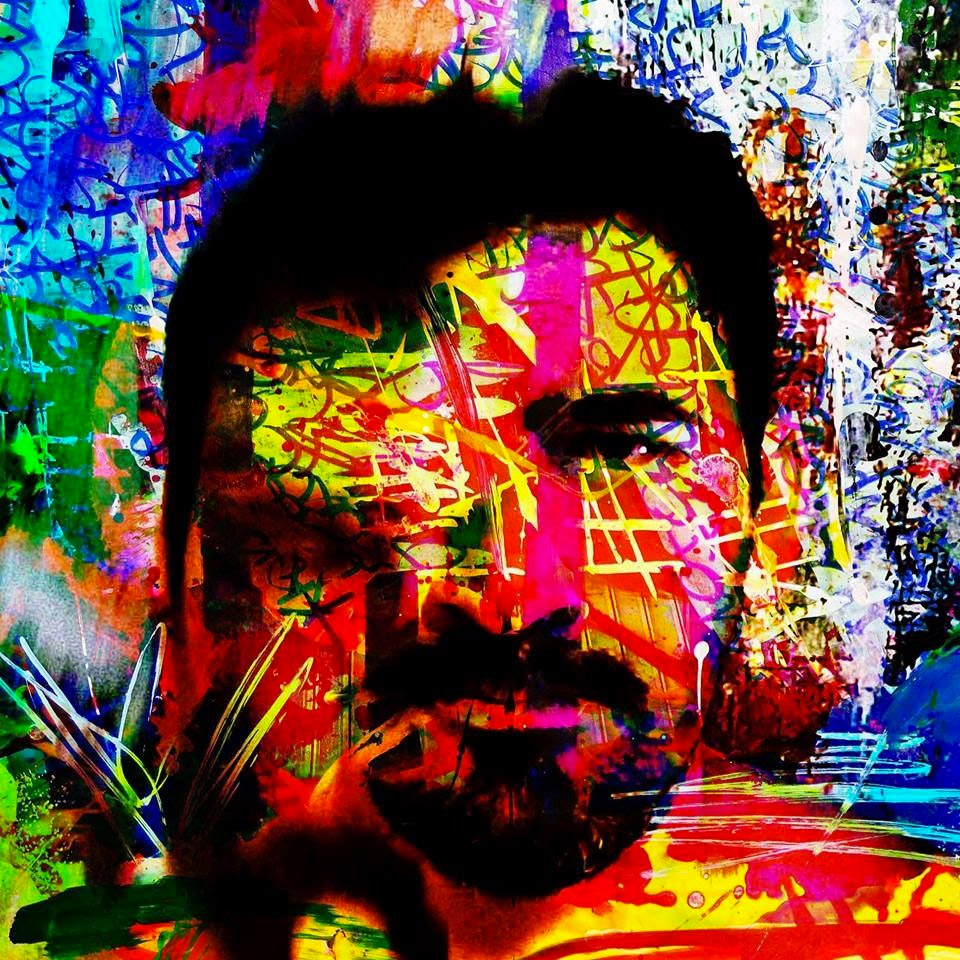 Growing up in New York City, I was exposed to the colors and imagery of the city, decaying walls, torn-up ads and the effect that time and the elements have on surfaces. 
Franck De Las Mercedes is an abstract artist based out of New York City, USA. Fascinated by the abstract expressionist movement, De Las Mercedes' work is emotionally charged and characterized by energetic bursts of color.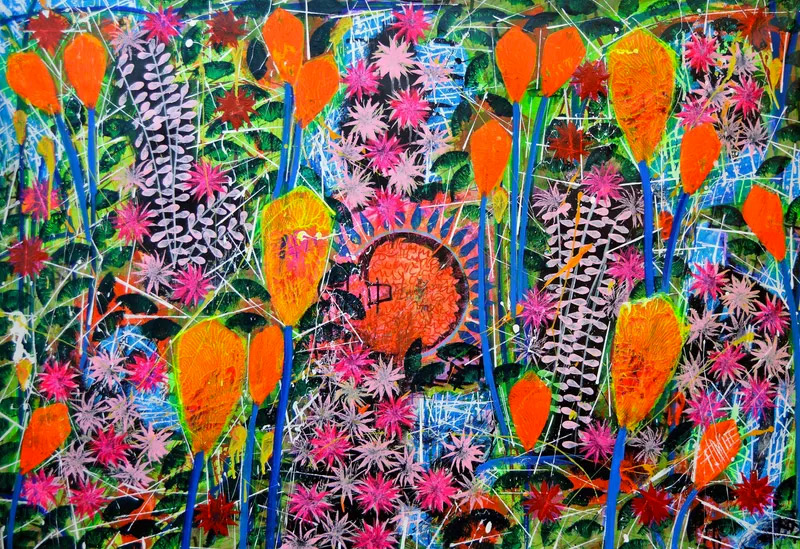 Tomorrow's Sun by Franck De Las Mercedes, Painting, Acrylic on Canvas
View more of his work here.
Ivana Olbricht, Slovakia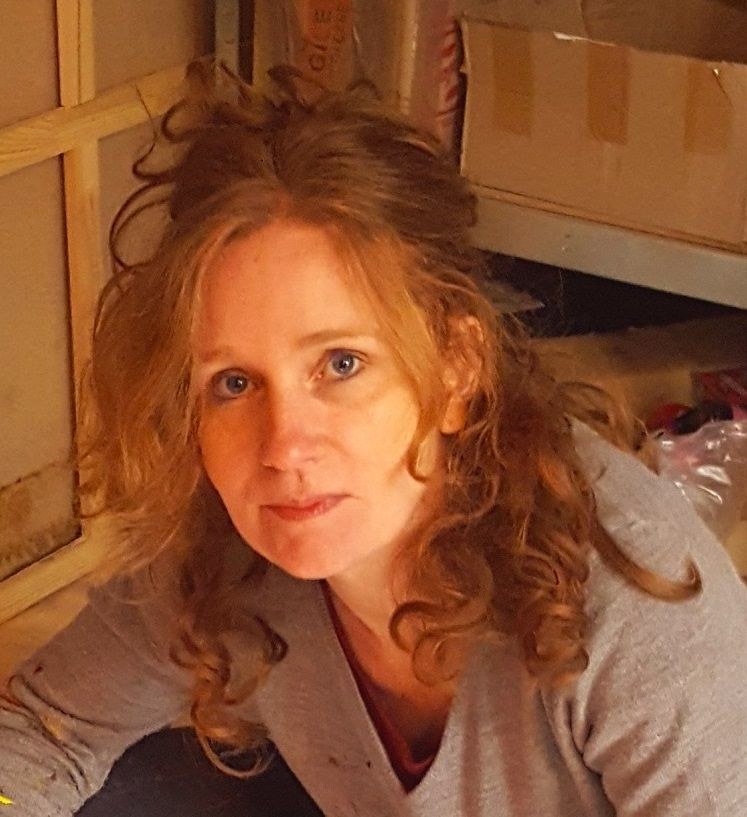 "Ivana Olbricht graduated from analytical chemistry, but she exchanged the lab for a studio. She sees the world as a spectrum of colours, breaks the reality into the pieces, she looks under the surface, she highlights the important fragments and brings them to the surface."
Ivana Olbricht is an established, internationally collected abstract artist from Slovakia. This self-taught artist is known for her bold paintings, with vivid, spontaneous colour and layers.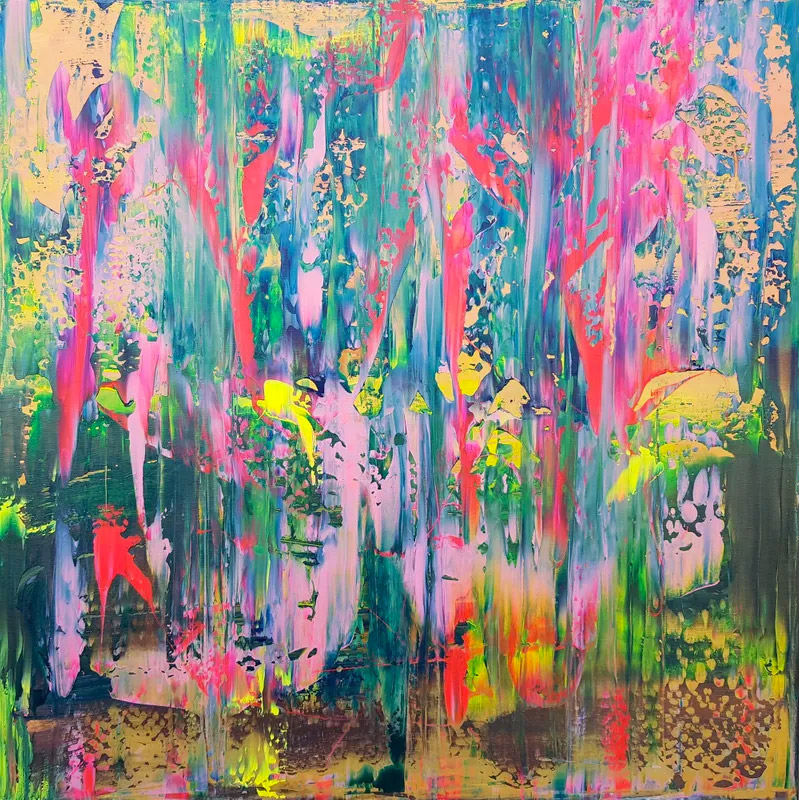 Rain of flowers by Ivana Olbricht – Painting, Acrylic on canvas
View more of the artist's original paintings here.
Corne Akkers, Netherlands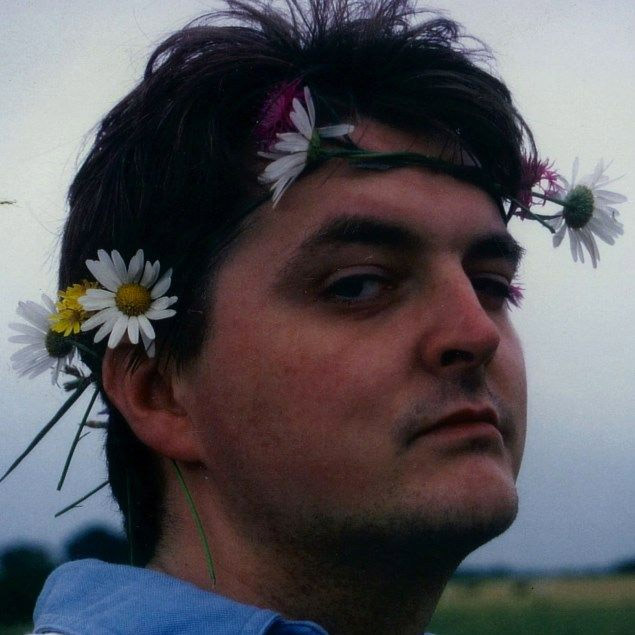 "I employ a variety of styles that all have one thing in common: the ever search for the light on phenomena and all the shadows and light planes they block in. My favorites in doing so are oil paint, dry pastel and graphite pencil. It is not the form or the theme that counts but the way planes of certain tonal quality vary and block in the lights. Colours are relatively unimportant and can take on whatever scheme. It is the tonal quality that is ever present in my work, creating the illusion of depth and mass on a flat 2d-plane."
Based in South Holland, this Nijmegen born artist is self taught and explores shadows, light and depth in his work – through a variety of mediums and styles.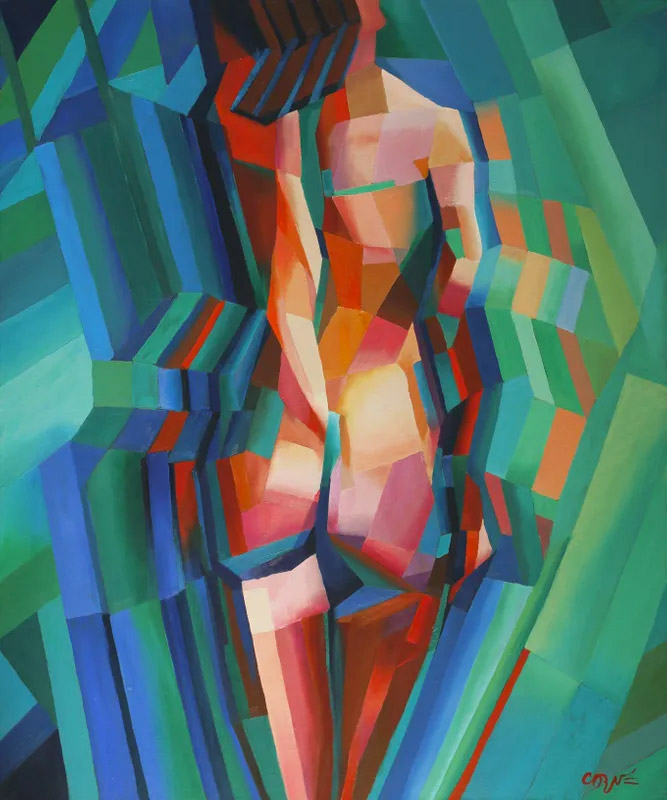 Cubistic Nude 02 (2013) – Painting, Oil on Canvas
A study after movement and cubism. I was inspired by Marcel Duchamp's 'nu descendant l'escalier'.
View Corne Akkers' artwork here.
––
Looking for the perfect original painting or artwork for your home? Browse our carefully curated collection, or talk to one of our Art Advisors.